It Really Should Be A National Holiday
What on Earth am I talking about? I'm Talking about
BASEBALL DAY!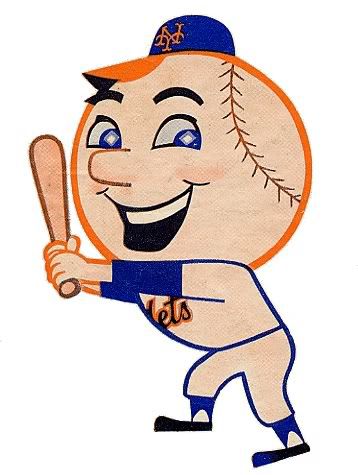 It's our year, baby
*
Today is Opening Day for this year"s
Major League Baseball
season. It's a great day for a number of reasons and it's the first and last day when every team is in first place. (hey, I'm a
Mets
fan and today that glass is most definitely half full.)
I'm even playing in a fantasy league this year just to feel a little closer to baseball as I'm on the wrong side of the Atlantic.
Now this season does indeed begin with some controversy. Seems "Mr. Big" Selig wants to finally
do something about Barry Bonds steroid use
in the majors. I'll believe it when I see it. And recent transplant to NYC
Josh Marshall
needs to pick
the Mets
a team to root for.
Yesterday
Armando
attempted to make a case for the
fuck the fucking
Yankees:
Ten reasons to root for the Yankees:

(1) Yankee Stadium. Great ballpark. Easy to get to from the City. Great atmosphere. Knowledgeable fans. Diverse crowd.

(2) The Bronx. Blue as blue can get. Diversity.

(3) Red Sox fans. Most annoying in the sense of turning a great hard nosed blue collar sport into "a pastoral feast" about "angles." I hate Red Sox fans.

(4) Mets fans. White Republicans. ('cept for Gilliard, the exception that proves the rule.)

(5) George Steinbrenner. I'm serious. It takes a REAL fan to root for a team owned by that creep. Prove your mettle.

(6) Derek Jeter, Bernie Williams and Yankee Class. It's back baby. The pinstripes mean something again.

(7) Player development. For all the BS stated about the Yankees buying pennants, the fact is the Yankees core players have come up through the system. Jeter, Williams, Posada, Pettite and Big Mo all developed by the Yankees. Don't believe the hype.

(8) Jane Knowles is a Yankee fan.

(9) You can always get into a bar fight.

(10) It's the cool thing to do.
All utter bullshit except for #8. I'm giving JK a pass just because she kicks ass.
Then it was time for
DavidNYC
made his case for the Metropolitans:
1. You're a Democrat. Winning just feels downright alien. The Mets will make you feel right at home.


2. Gotham's true heirs of the Brooklyn Dodgers, aka Dem Bums, aka the Boys of Summer, aka "Wait till next year!"


3. Homer Simpson fantasized about Flushing Meadows. Did he dream about the South Bronx? Not so much.


4. Ample parking. 'Nuff said.


5. Do you really want to rub elbows with Republican hedge fund managers from Scarsdale?


6. Seven train immortalized by John Rocker.


7. No bleacher creatures = no pre-game vaccinations for rare infectious diseases.


8. Rooting for the Yankees to win the World Series is like rooting for Bill Gates to win the lottery.


9. A sop to fence-sitters: You can satisfy your Yankee cravings via manager Willie Randolph.


10. In your heart of hearts, you know the Mets will lose. That way, if they ever do win, you can be pleasantly surprised.


C'mon, Josh, do the right thing! Let's go Mets!
There was a pretty passionate discussion over at
Steve Gilliard's place
this morning about who Josh should choose as well.
So, today is
BASEBALL DAY
. Anyone care to make predictions? Maybe pimp your crew?
P.S. To Josh and the rest of the world, I think you know where I stand: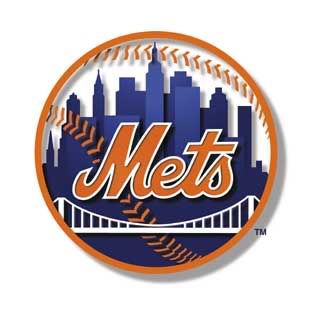 *I say this every year.