God Is Dead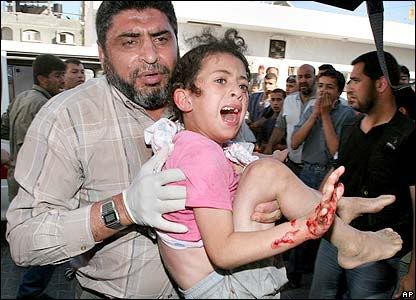 Seven dead as Israel shells packed Gaza beach
An Israeli artillery attack on a crowded Gaza beach has killed seven people including three children, according to Palestinian officials.

The shelling - apparently from Israeli ships - injured 20 more people in what Mahmoud Abbas, the Palestinian president, called a "bloody massacre".

....

Three children of one family who had been playing in the sand were among the dead on the Gaza beach. Their sister, who was in the water when the shells landed, survived.
Ya know, it's been said many times that the palestinians "rarely miss an opportunity to miss an opportunity". I think it's safe to say that they are hardly unique in that respect.